Holiday Sales & Holiday Cheer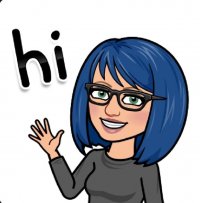 Good Afternoon Newsletter
Friends!


I have had a busy morning with Elizabeth! Haven't seen her since she left on her vacation to California to see her sister Margie. We had a lot to chit chat about along with our work session.


So let's get to it. We have decided to have a few sales this month, and because of all of our loyal newsletter followers we wanted to make sure you were aware of them first!!!
Starting today

December 7th 2019 thru Wednesday December 11th @ 11:59pm

we are hosting a sale on SAVVYQUILTERS.COM.
All the sale products are in the As Seen On Facebook category on the main page. Click Here to shop the sale. This is a wool bundle sale it is for 30% off all products in this category. Code at Checkout is A9389.

In addition to this sale we have a sale immediately following this sale starting December 12th and 13th it will be a Sock sale. Elizabeth has to get out of vacation mode and find all these cute socks, and make them clearly marked on website, but I wanted to make sure you all know about it since it will be before the newsletter. :) The Code @ Checkout will be the same as the one above and will be 30% off as well.

Now for some fun.

This is Margie's second debut she is becoming newsletter famous (hehe)



This is Margie with her husband and 2 of her 5 Boys!! She has such a beautiful family.

Since Elizabeth has been home my (WEBGIRL) boys, her grandchildren, have both had Christmas concerts and plays.

Ethan had a singing concert with Christmas carols. He was so excited and proud to be apart of it. This was a volunteer basis concert and all the children volunteered to be apart of it. They did a wonderful job.




Ryan, my oldest son. (the other grandson) had a Christmas play with his theater class. It was a very funny rendition of the 12 days of Christmas.

Ryan is on the left in this picture. This was the part of the 7 swans swimming, in which one couldn't swim because he was scared.
Ryan is the kid with the red mo-hawk. This was the 11 pipers piping. They were a labor union. ;)

Have a great weekend!
-WEBGIRL